Large, Glass-framed Surf Print $40
Scott Price is a legendary ocean photographer in Santa Barbara, CA. 20″x26″.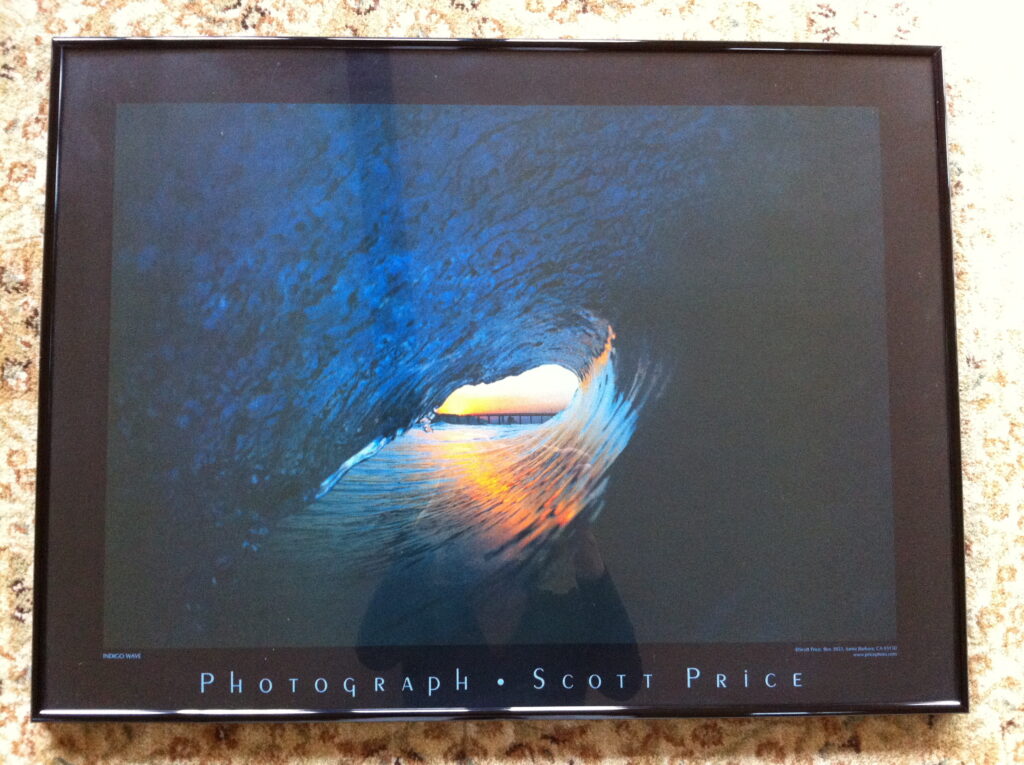 Framed Porteous Tiles from New Zealand $100 each
Pristine condition. Price is each. Framed at Art Source International on Pearl St. 10″x10″. The frames have a moss green hue.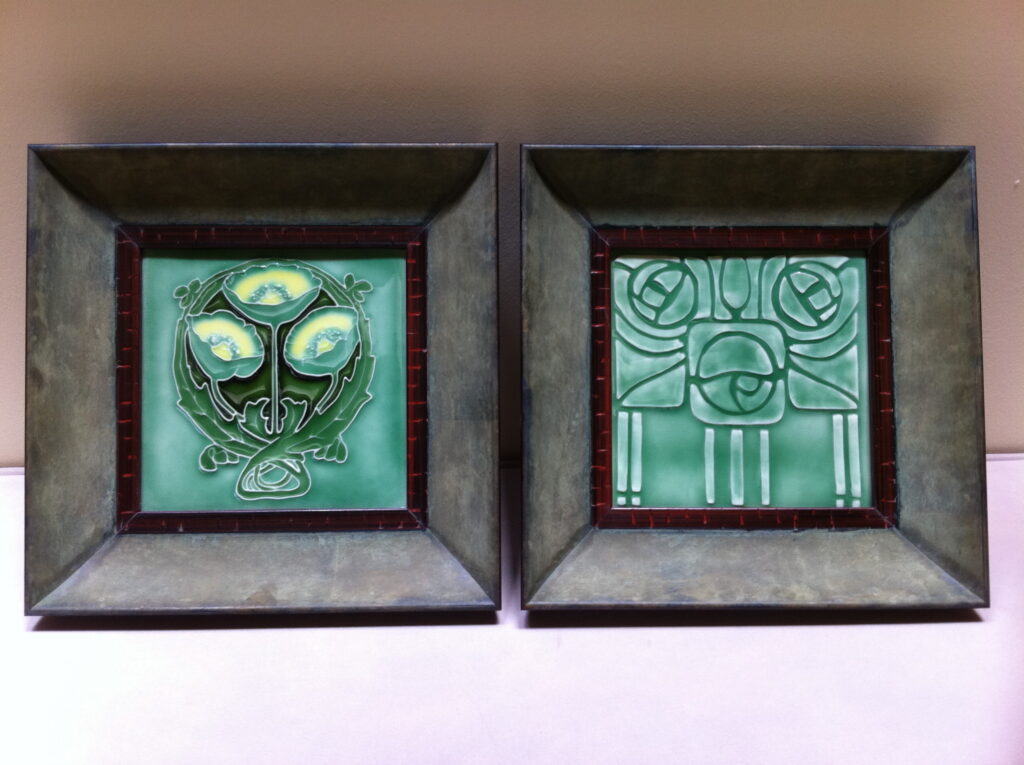 Tom's Thumb Pottery Table Water Fountain $40
9″ diameter, blue-glazed, ceramic water fountain with river rock and two water pumps.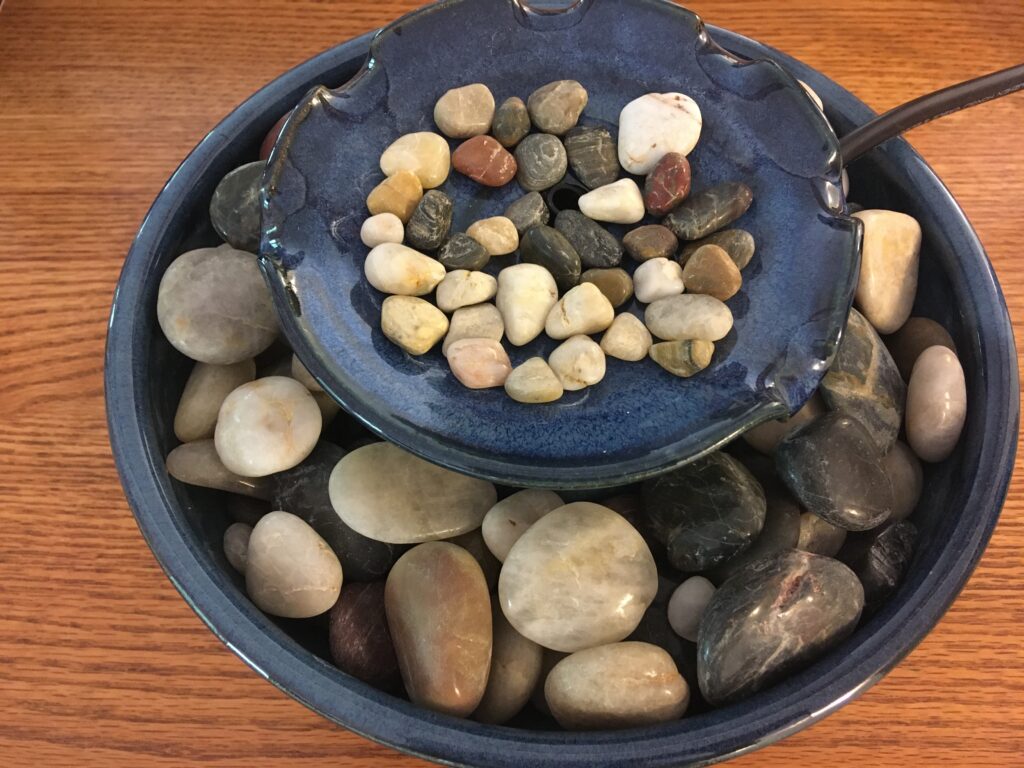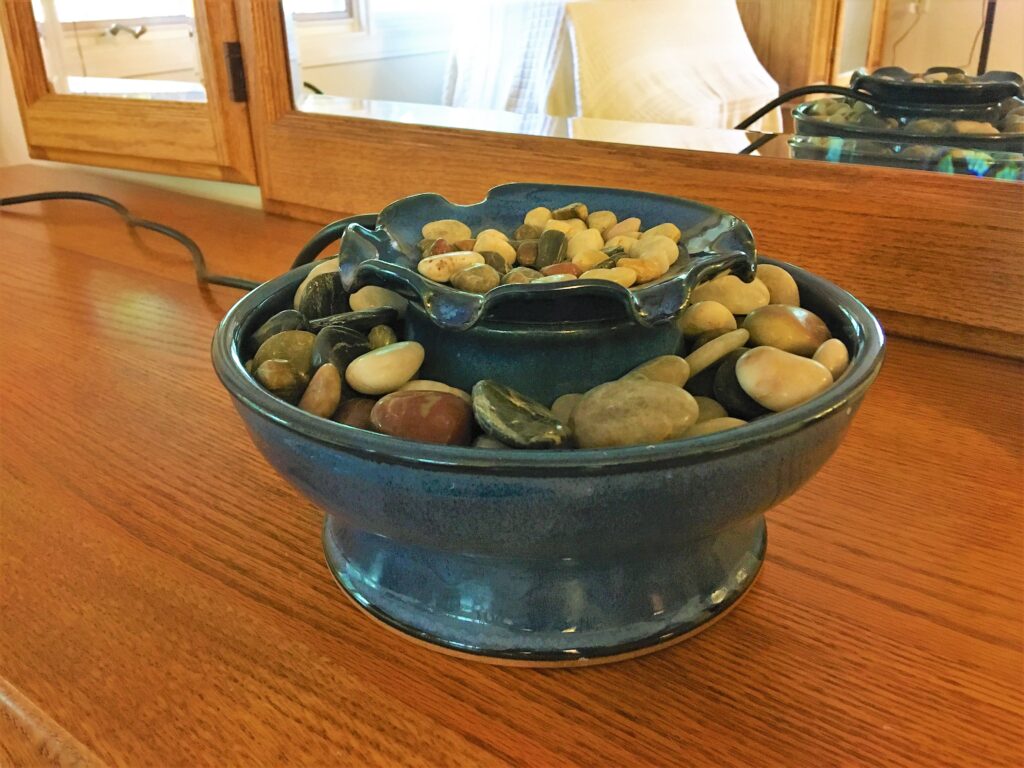 Oculus Rift Development Kit 1 (original Oculus) $75
Own a piece of history. The original Oculus Rift in great shape. Only used a few times.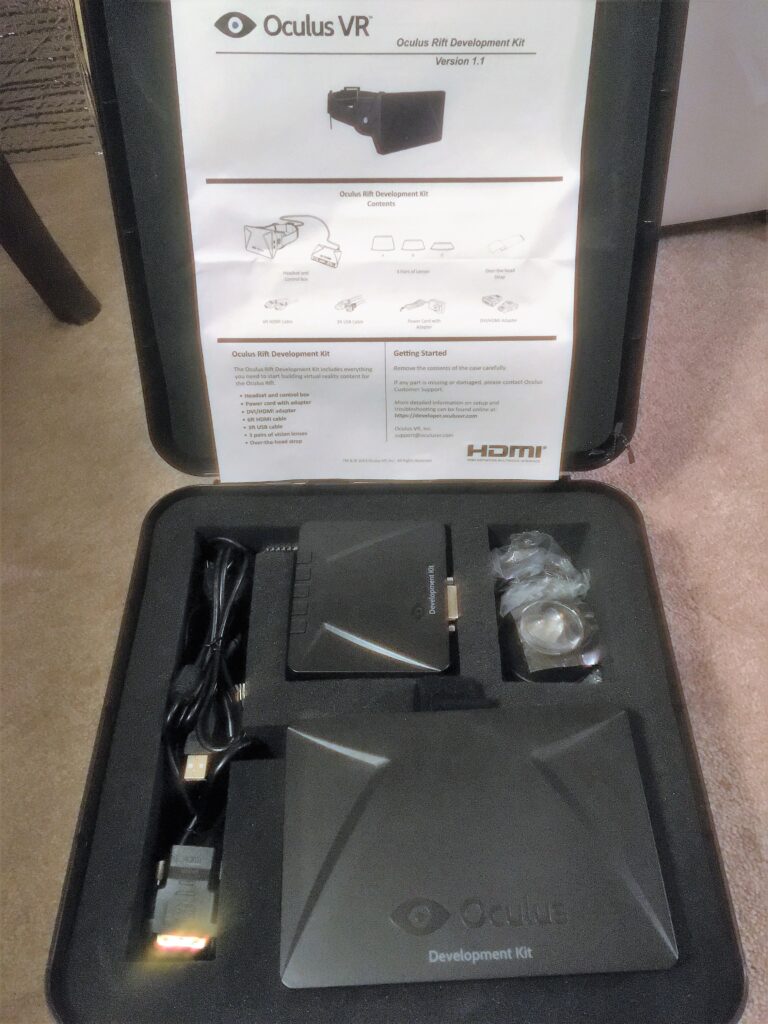 Thermo-Scientific Spectronic Educator Spectrophotometer $45
Thermo-Scientific science lab spectrophotometer. Spectrophotometers can be used to get a transmittance or absorption spectrum, determine phosphorus content, study photosynthesis, etc.
Has some utility as-is, but needs some work to be good as new (spectral calibration is good, but not getting 100%, might just need a new bulb or photodiode). It's old enough technology to be repairable with off-the-shelf parts, I just don't have time to tinker with it after rehabilitating some old Sequoia-Turner's.
Includes pdf copies of the spec sheet, user's guide and educational manual.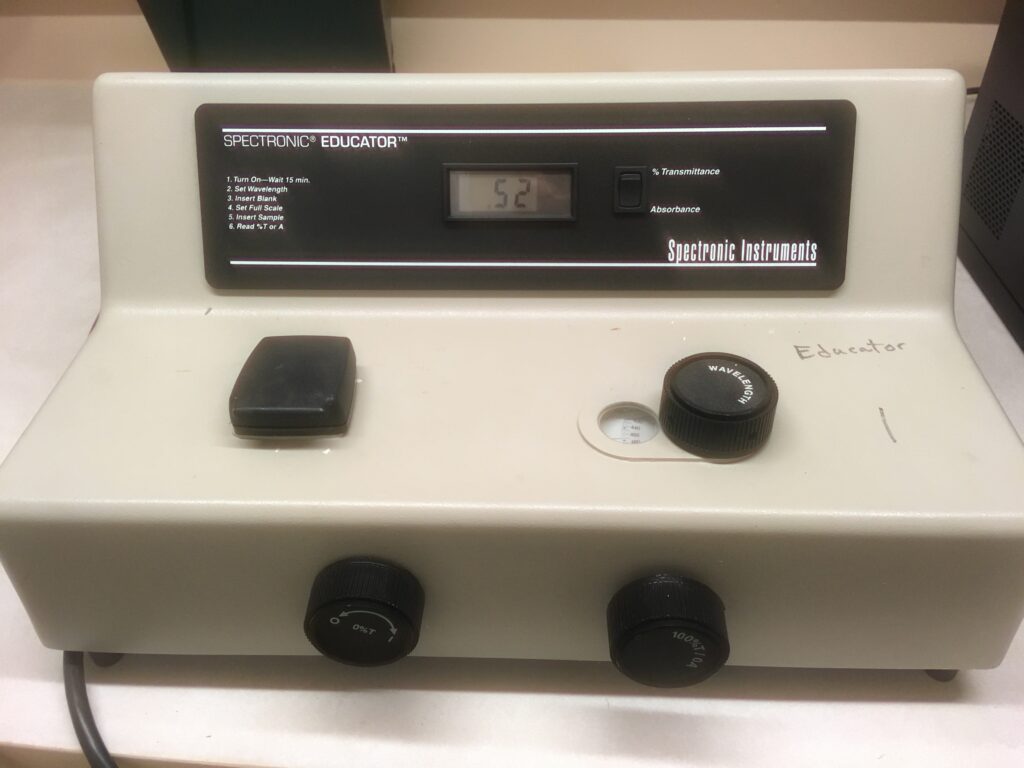 5.8-GHz DECT Phone System $40
KX-TG5100M phone system with speakerphone, answering machine, and two handsets. Works great and nicer looking/better quality than current models, IMHO. Perfect for a home office. Complete with manual and good batteries. Can work with up to 6 more handsets. 3 mailboxes. Handset-to-handset call transfer. 2-way intercom. Does not have an ECO mode.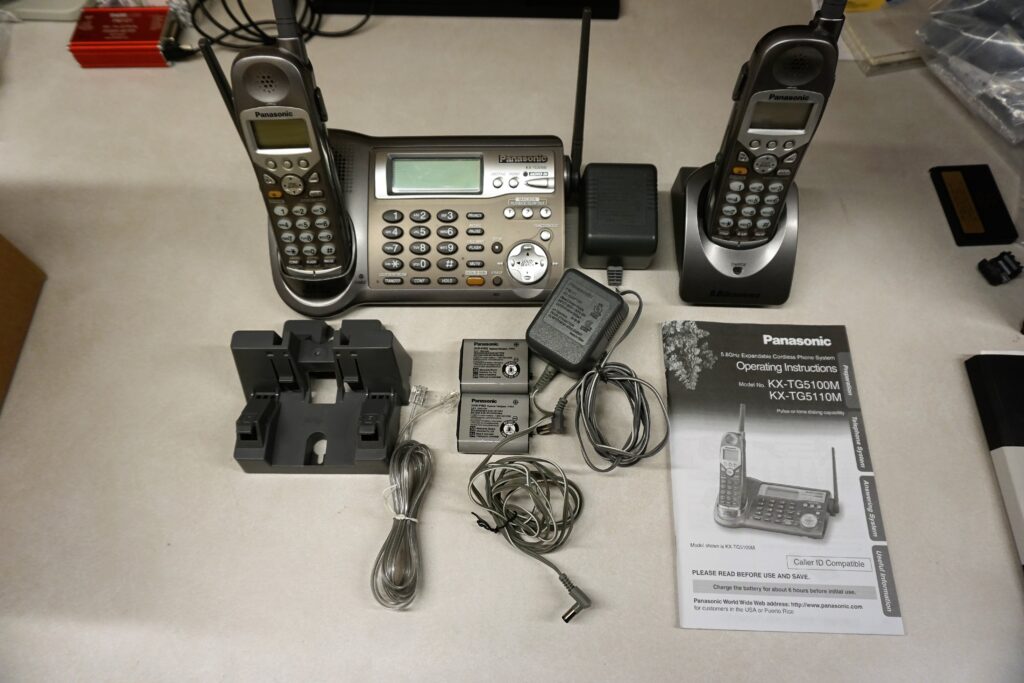 Kirsch Superfine Traverse Rod 86″ to 150″(new) $40
White, 2-way draw. 86-150″ with 2-3″ clearance. Model 3027.025.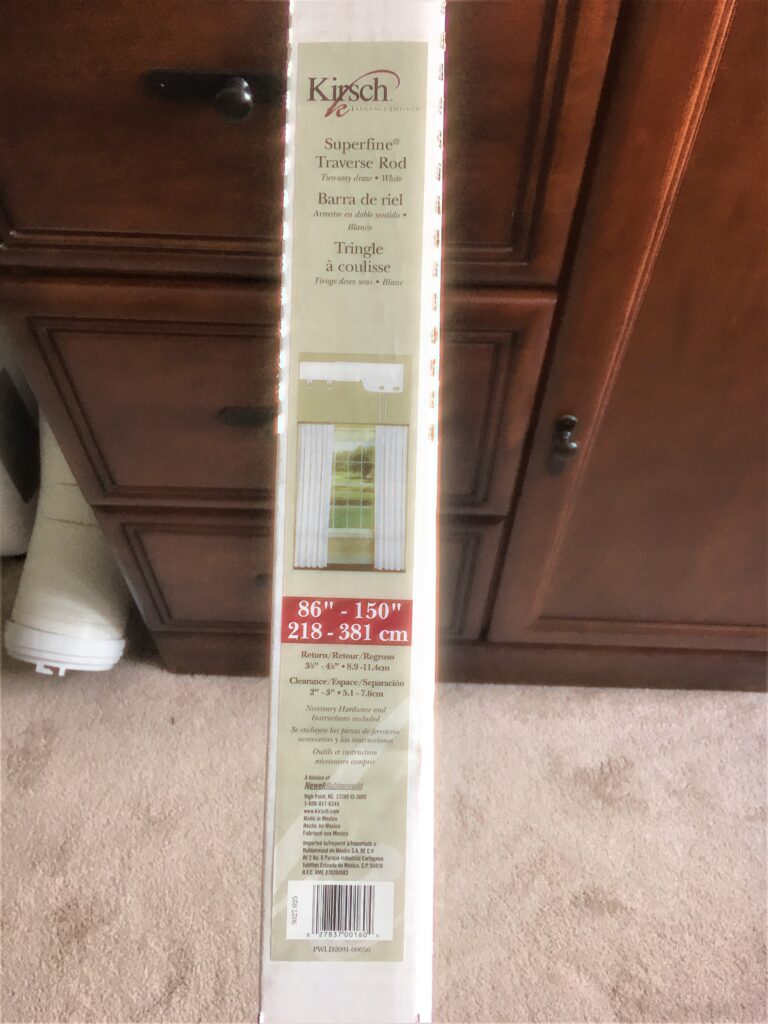 Complete Wood Drapery Hardware Set $40
Enough to cover a 6′ wide window.
80.5″-long, 1.25″ diameter rod, 2 finials, 14 rings, and 2 holdbacks.
I can cut the rod to size for you.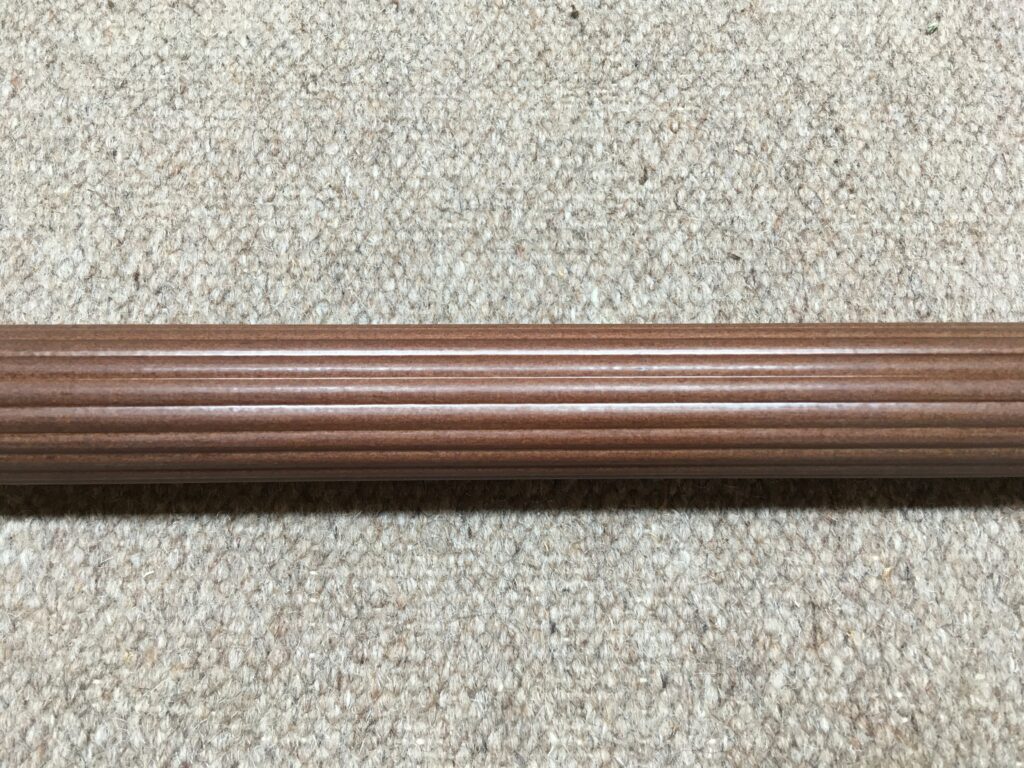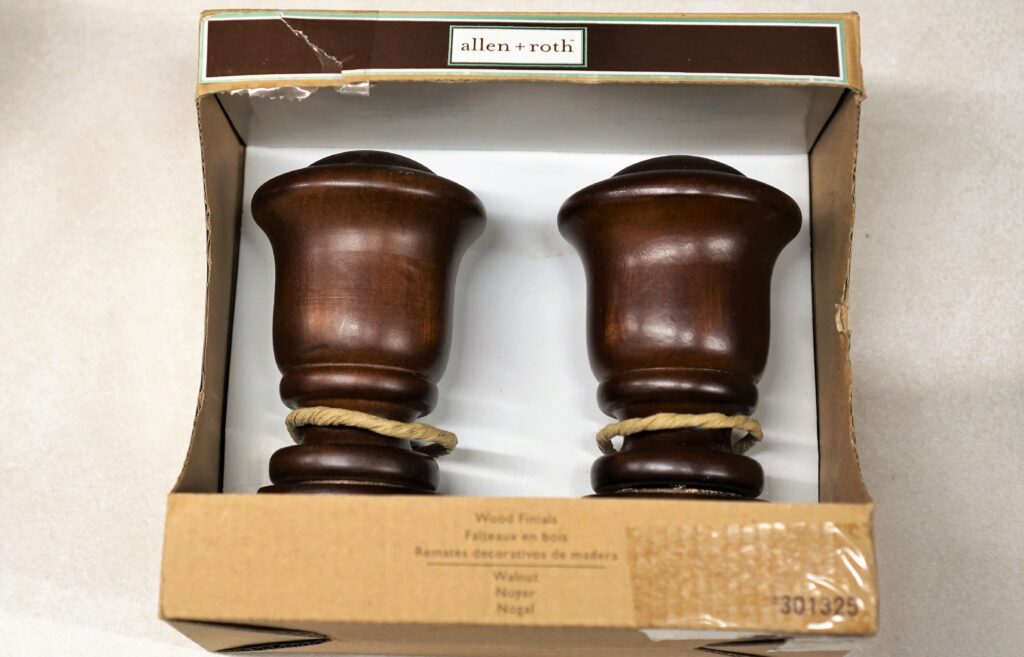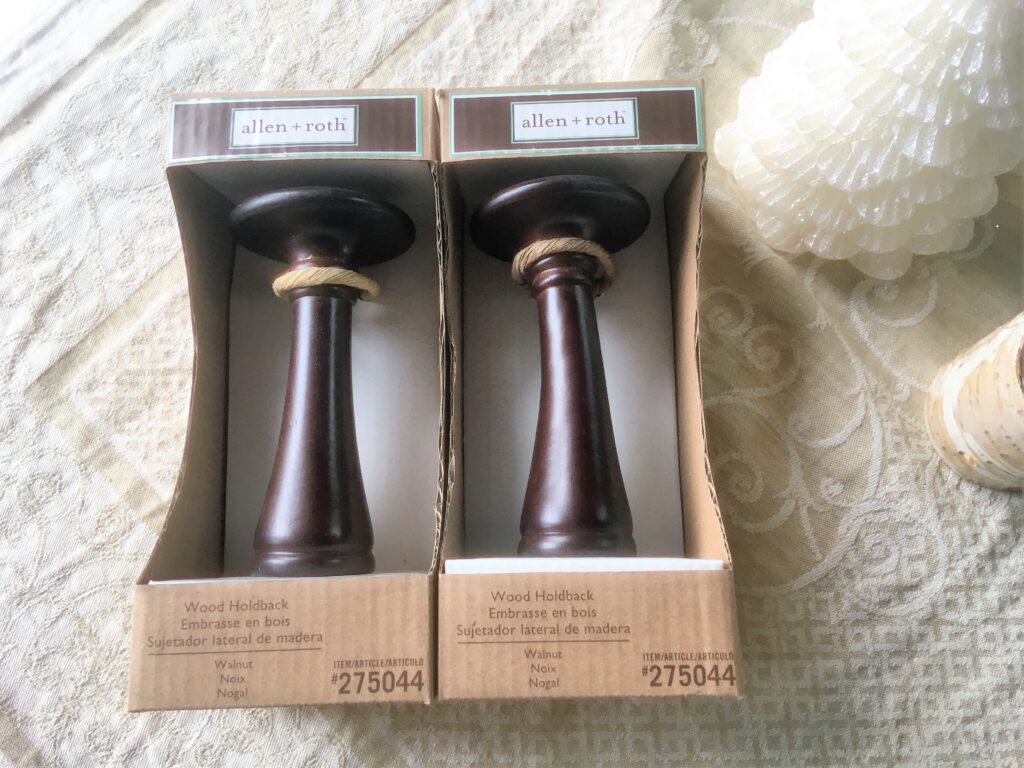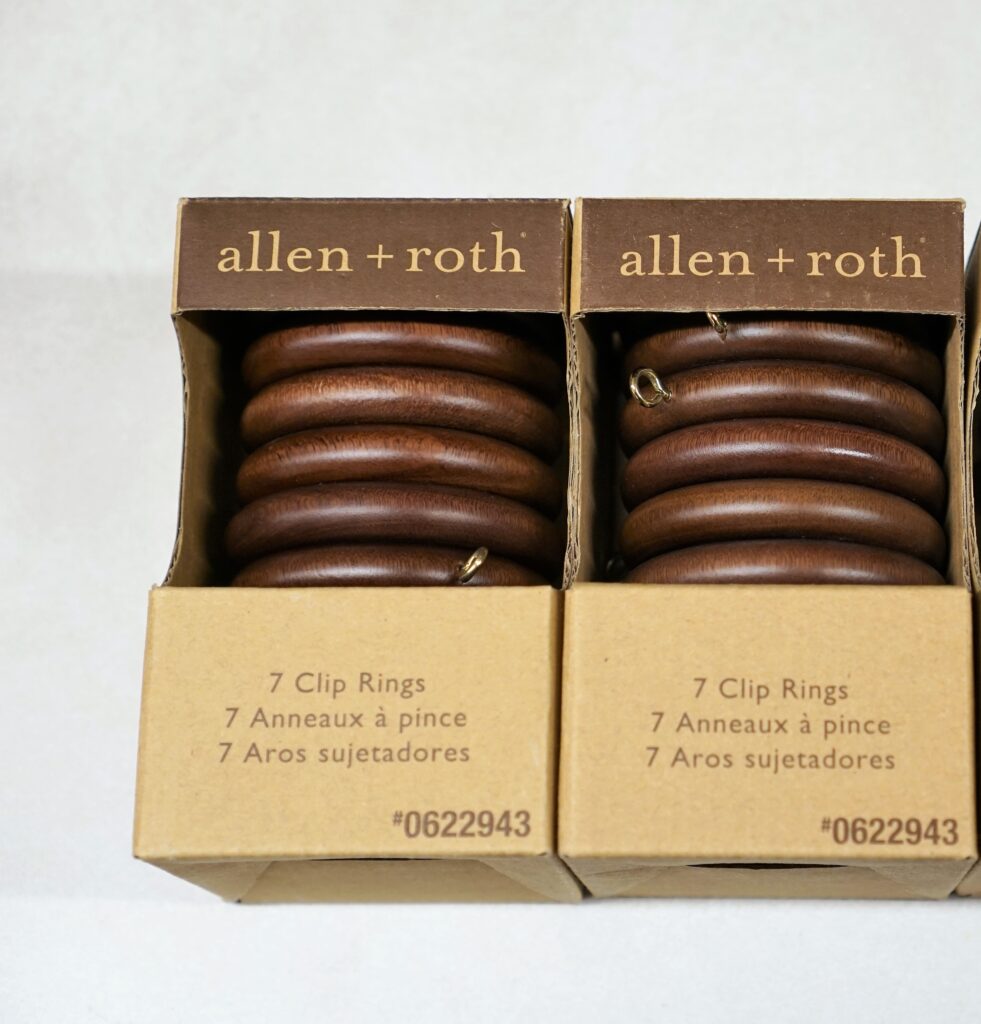 Set of 4 Wooster Golden Flo 9″ 1-1/4″ Paint Rollers $10
Set of 3 new weather-resistant GFCI receptacles (brown) $25
Price is for 3 Cooper TWRVGF15B receptacles in original boxes with cover plates and instructions. These were replacements for some receptacles that I was having trouble with. I came to realize that all these tamper-proof receptacles are a little tricky to plug into and after trying one, didn't swap them out.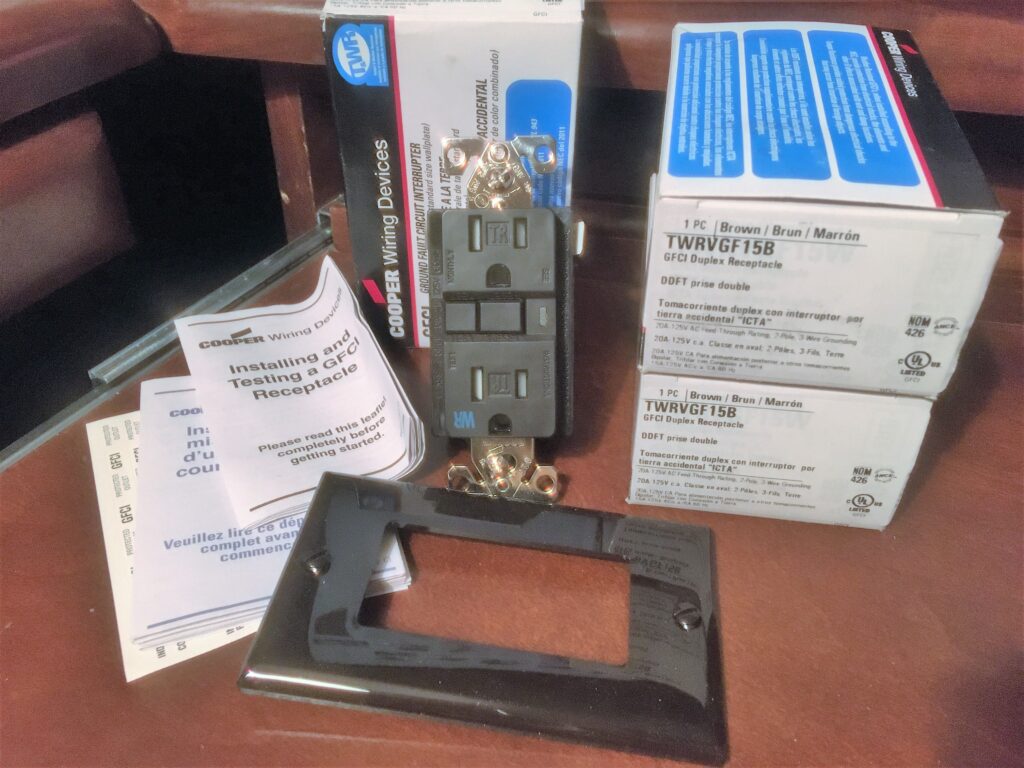 Switch for sharing keyboards and mice between computers $25
IOGEAR 4×4 USB 2.0 Peripheral Sharing Switch Allows four computers to share up to four USB devices, such as a keyboard, mouse, printer, portable hard drive, etc. Like new, in box with manual. Works great. I just don't need it anymore. https://www.iogear.com/product/GUS404/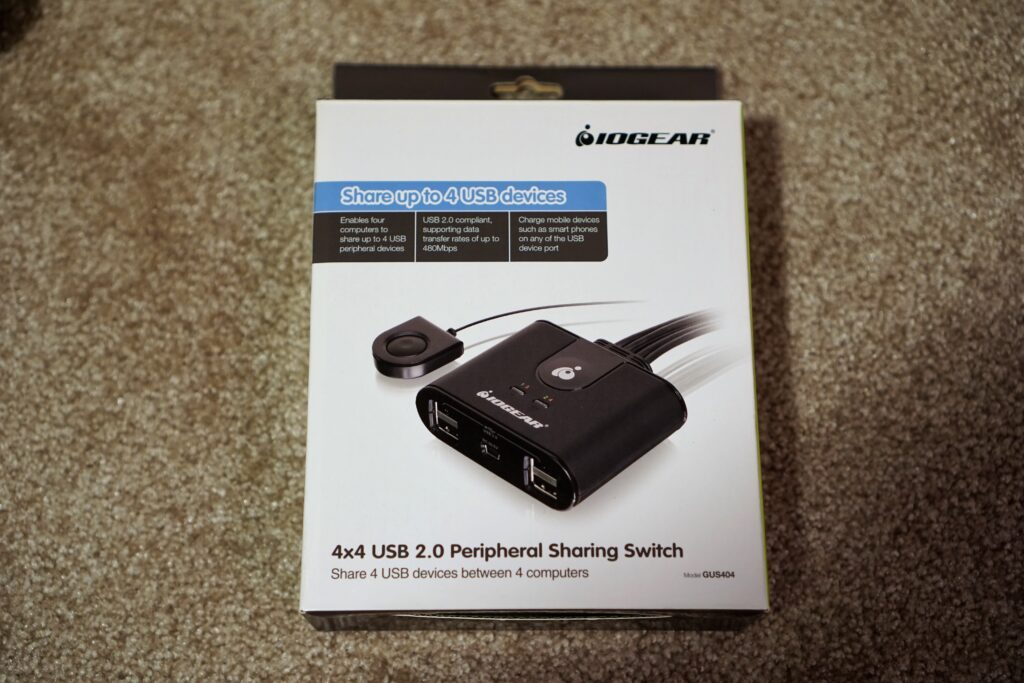 Zoku Popsicle Molds $10
Like new.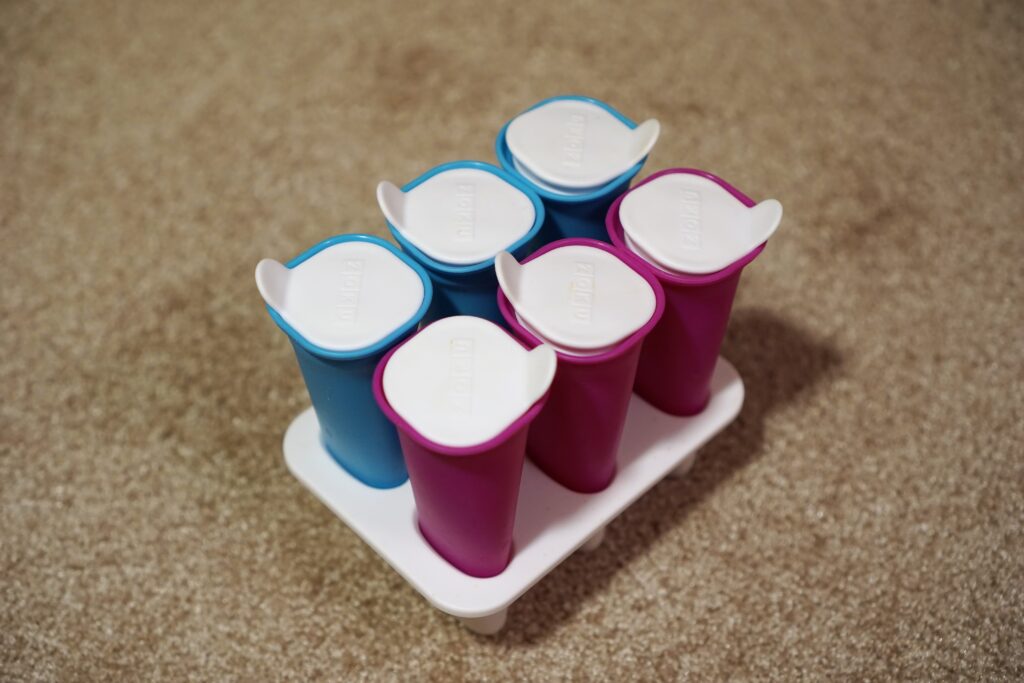 Cherry laminate peninsula tabletop $10
Really pretty, but finish is rubbed off in one spot on edge (lower right in 1st photo).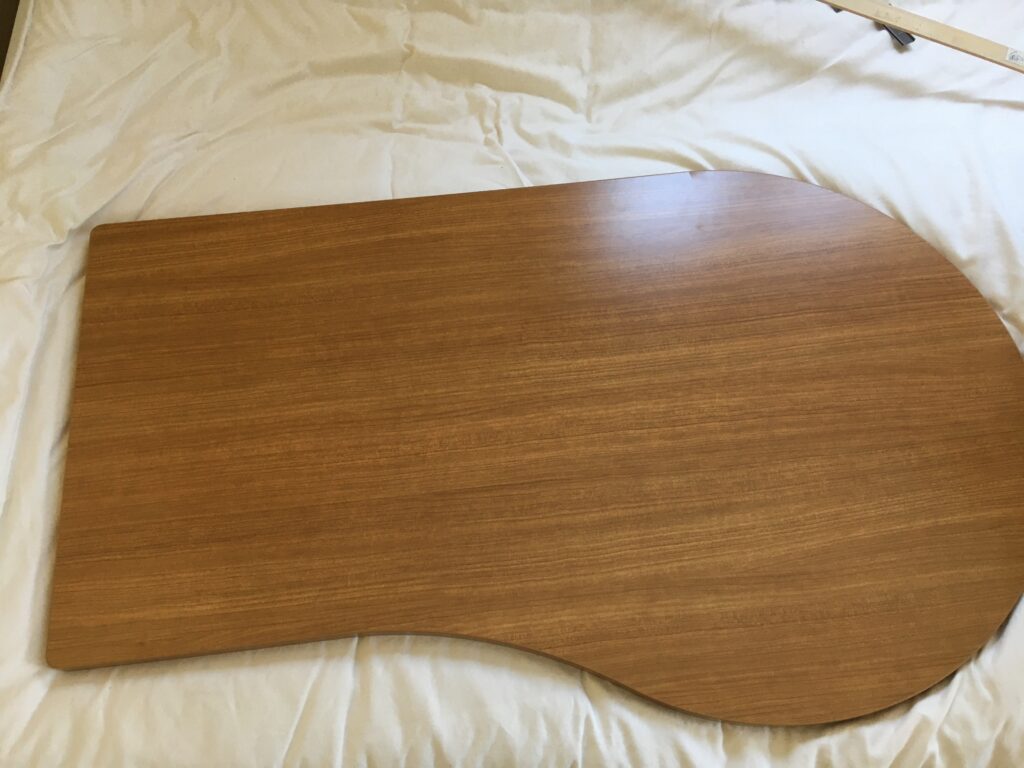 Rolling laptop case $15
Faux leather with combo lock. Barely used.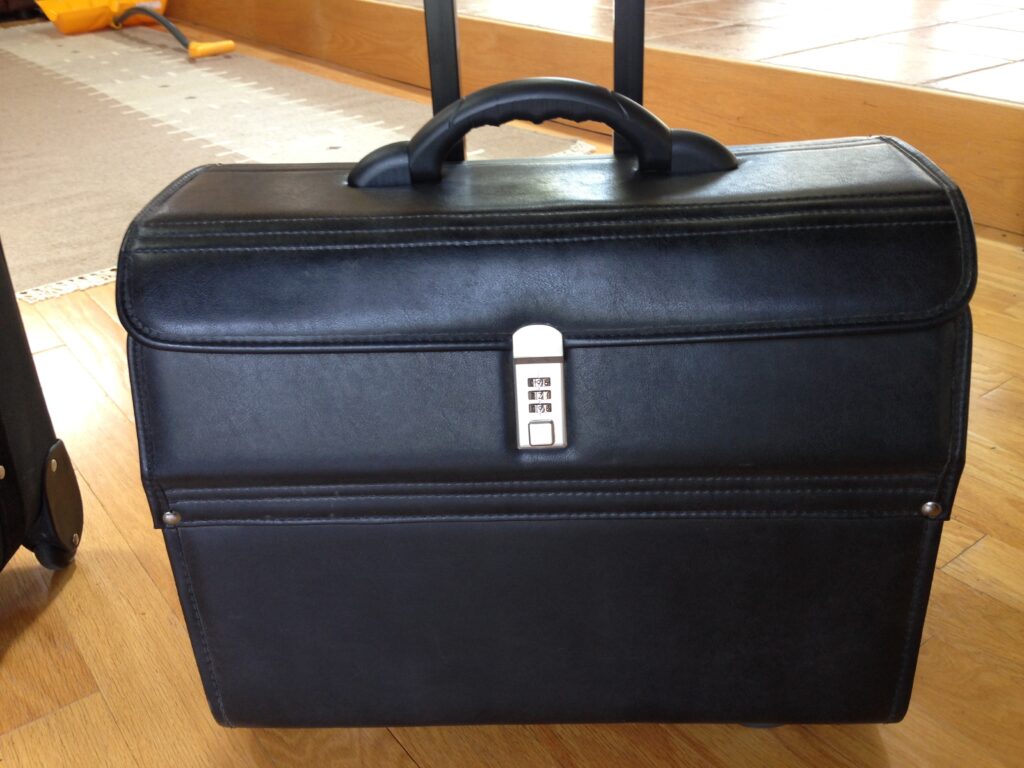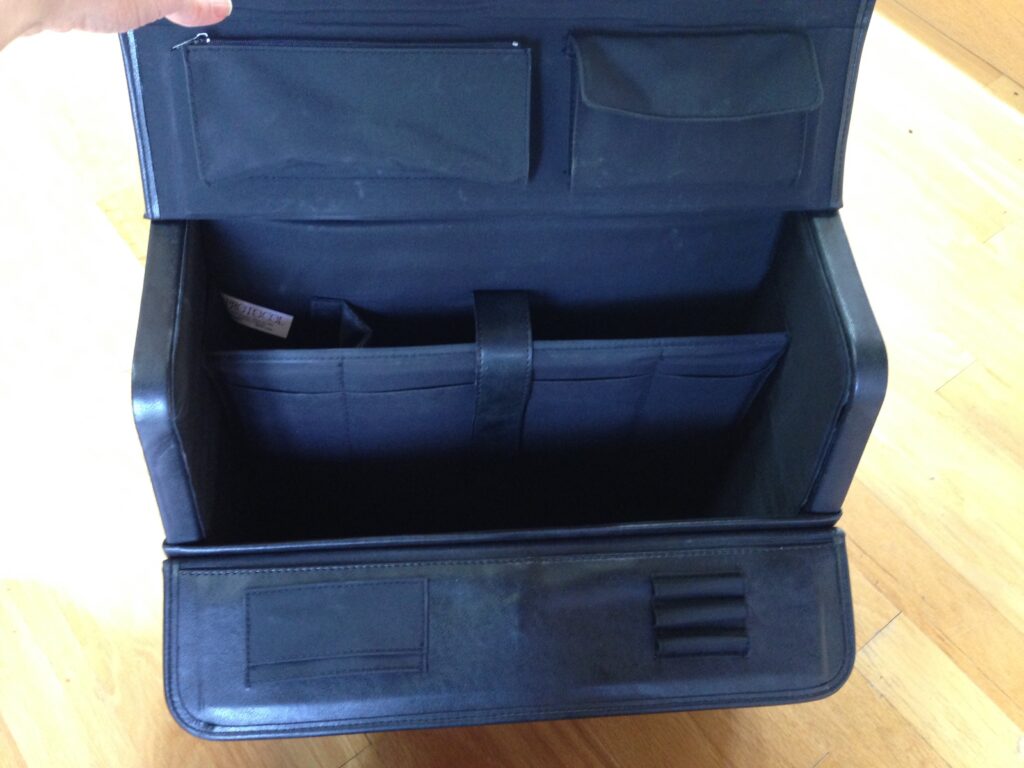 Heavy-duty MagLite Flashlight Set (incandescent) $15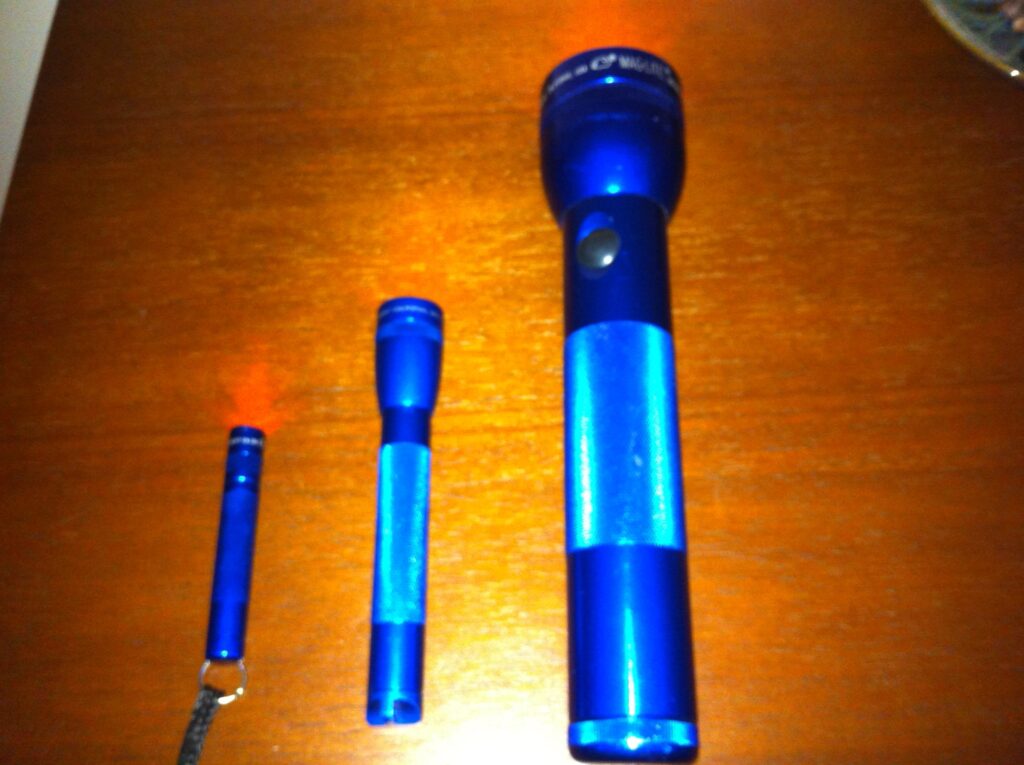 Pella Storm Door Glass Insert 36″x81″ $40
This is a tinted glass insert that fits Pella Select Storm Doors. Model #90623. Used briefly and then stored in box. https://www.lowes.com/pd/Pella-Frame-Sold-Separately-Full-View-Safety-Glass-and-Interchangeable-Screen-Storm-Door-Common-36-in-x-81-in-Actual-30-875-in-x-74-125-in/4779284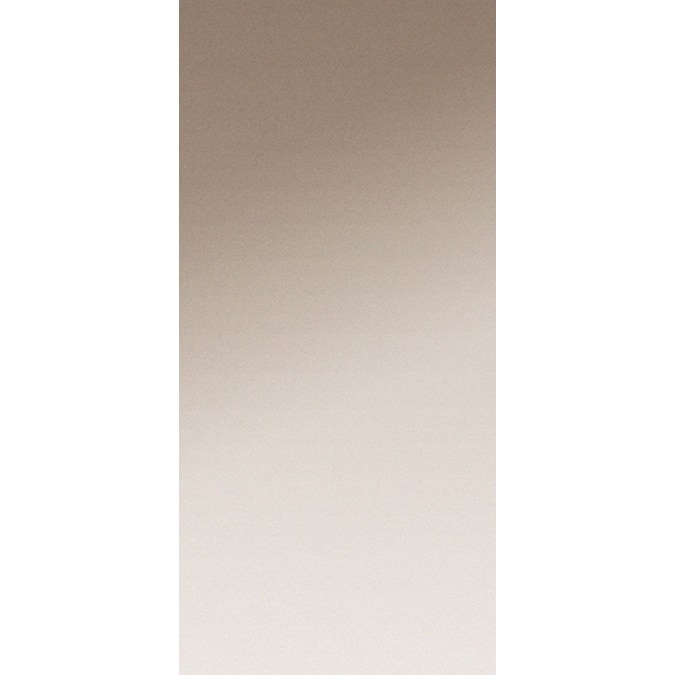 Architectural-grade Low-voltage (12V) Light Set $30
Malibu Intermatic Model CL193V. Nice, heavy-duty (powder-coated steel?) construction. With instructions. Disassembled and cleaned up. Tested with a 12V power supply. The halogen bulbs and all electrical terminations are good.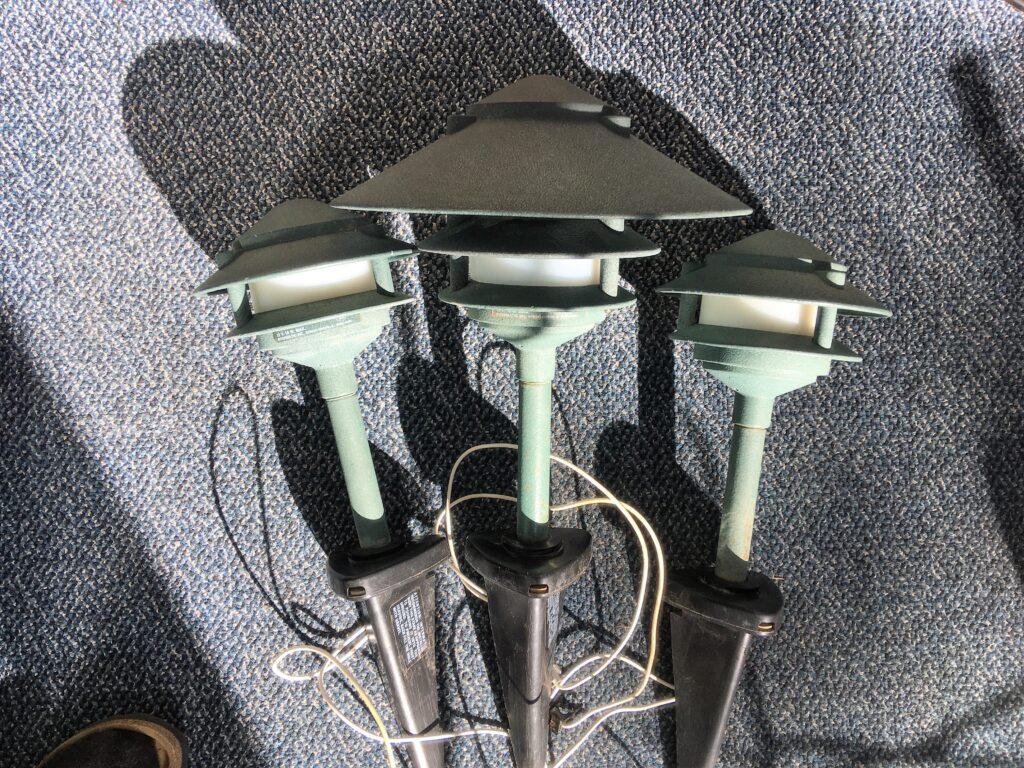 Great set of books for starting a business. $25 for all
Do More Faster 1st Cohen & Feld 0470929839
How to Read a Financial Report 7th Tracy 978047040530
Schaum's Quick Guide to Business Formulas Siegel 0070580316
Schaum's Bookkeeping and Accounting 4th Lerner 9780071635363
Nolo Small Business Start-up Kit 6th Pakroo 1413310990
Nolo Working for Yourself 9th Fishman 9781413319811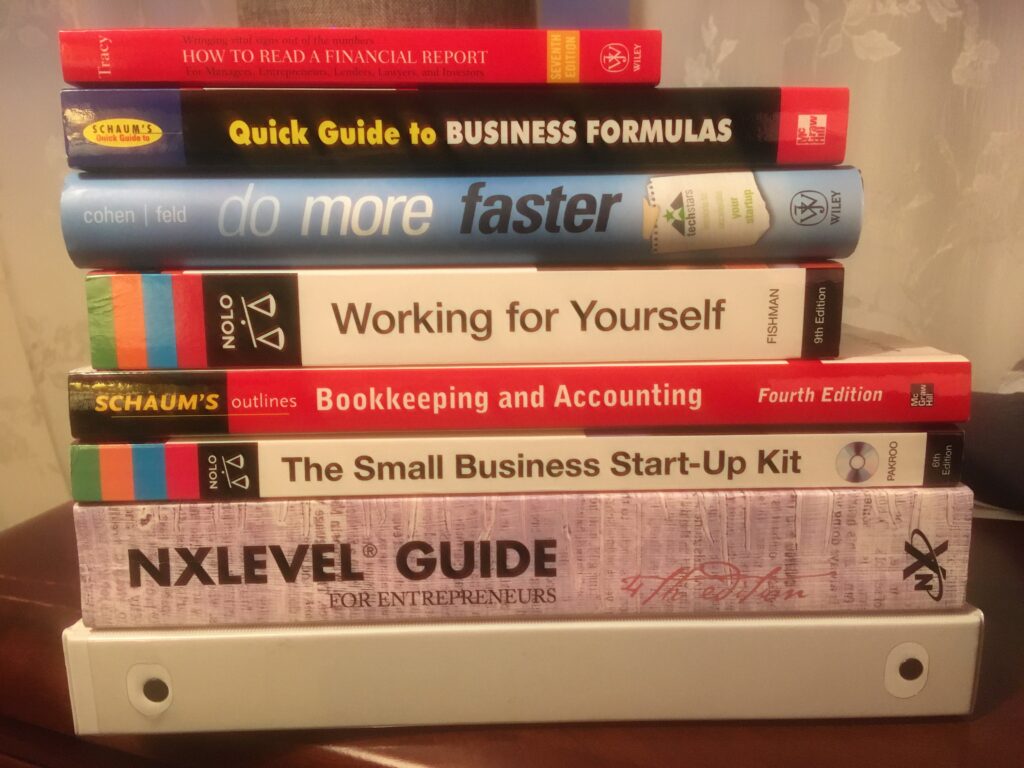 Optical Design Books and Canvas Bag $15 for all
Modern Lens Design Smith 0070591784 (old version)
Optical System Design Fischer 0071349162 (old version)
Modern Optical Drawings Herman 1510647309 (bound with pages out of order).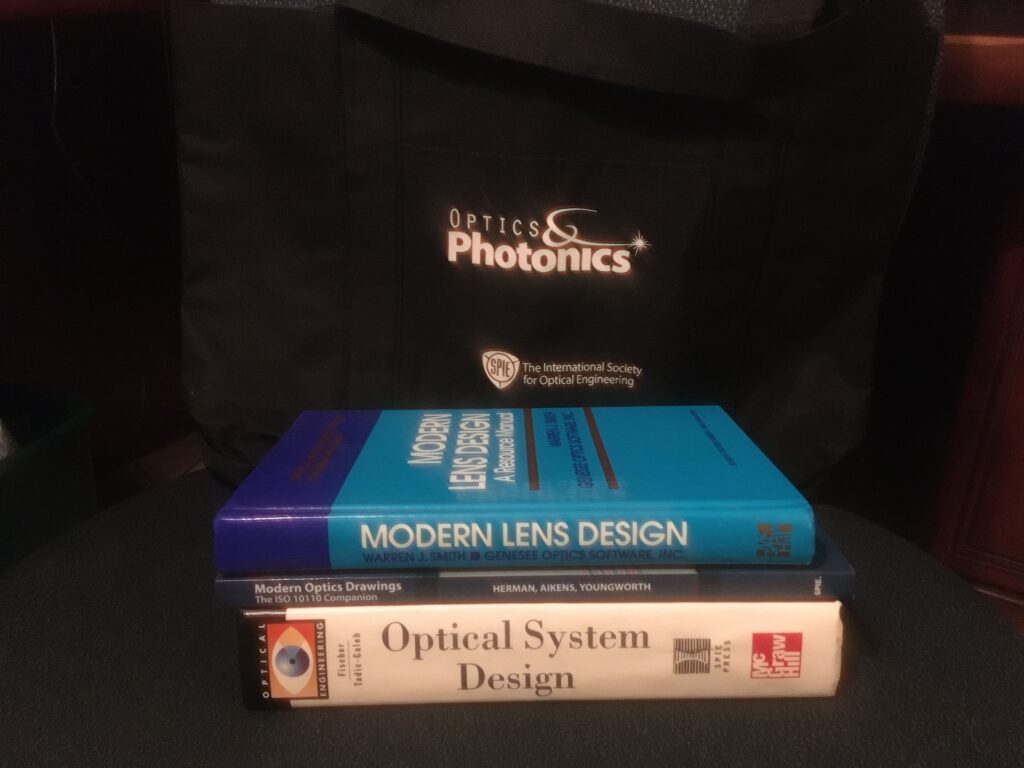 Free Stuff
Koh-i-Noor architectural ruler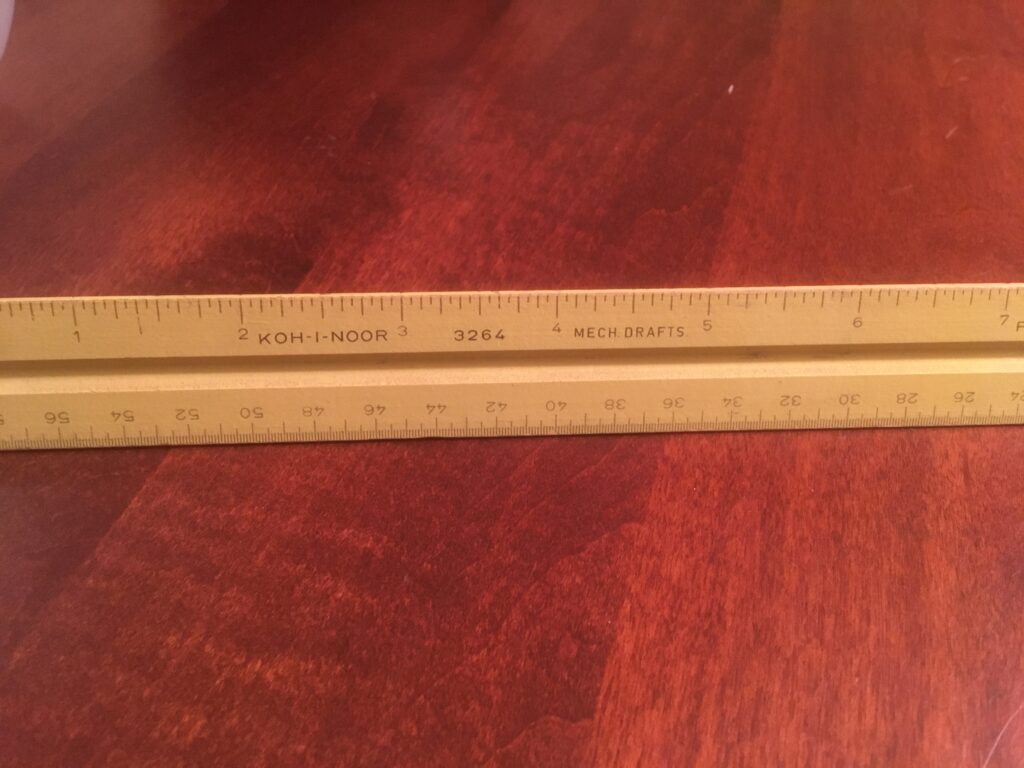 Six 100W incandescent light bulbs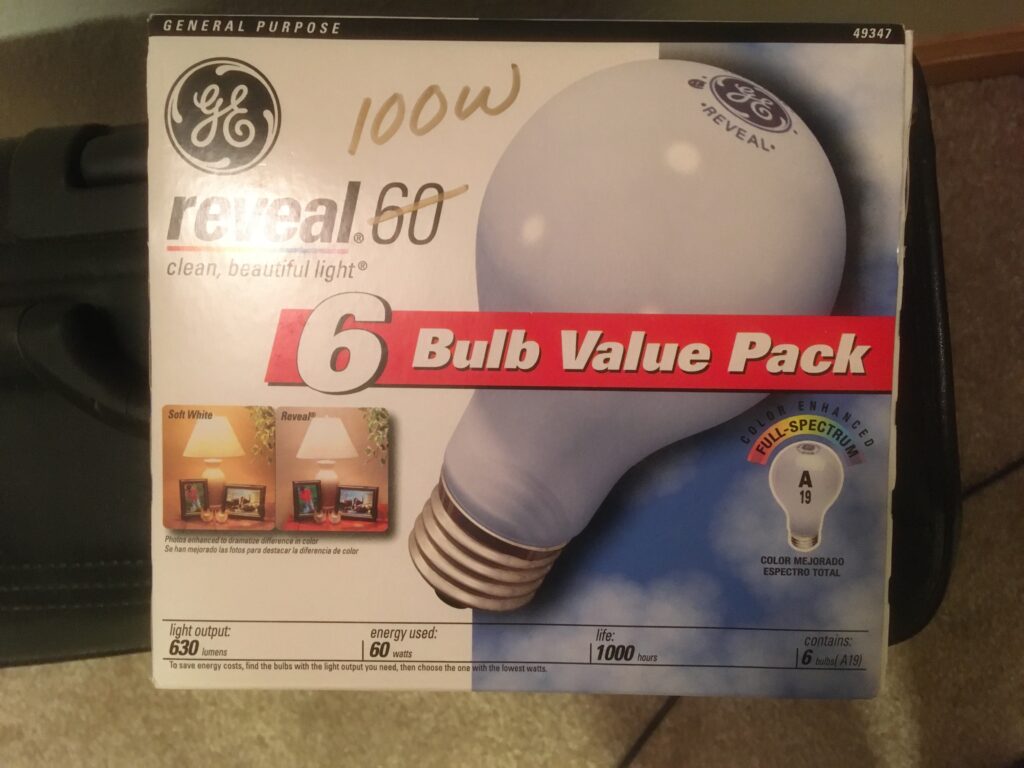 Large frame for 5×7″ photos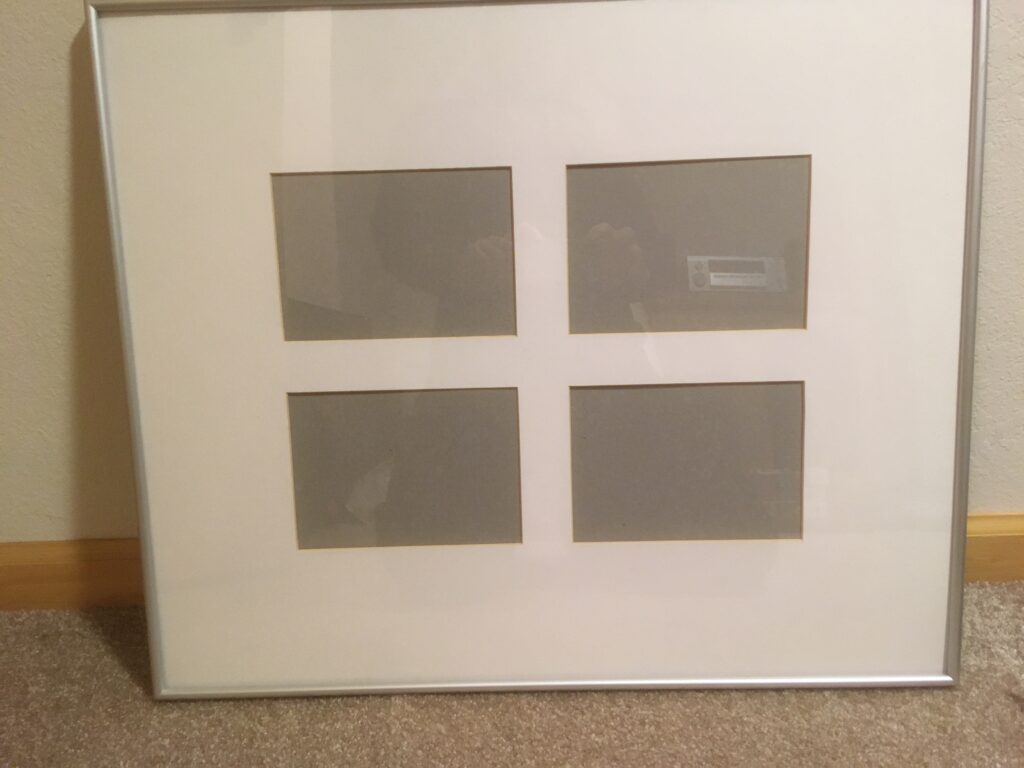 Large, colorful, very high resolution poster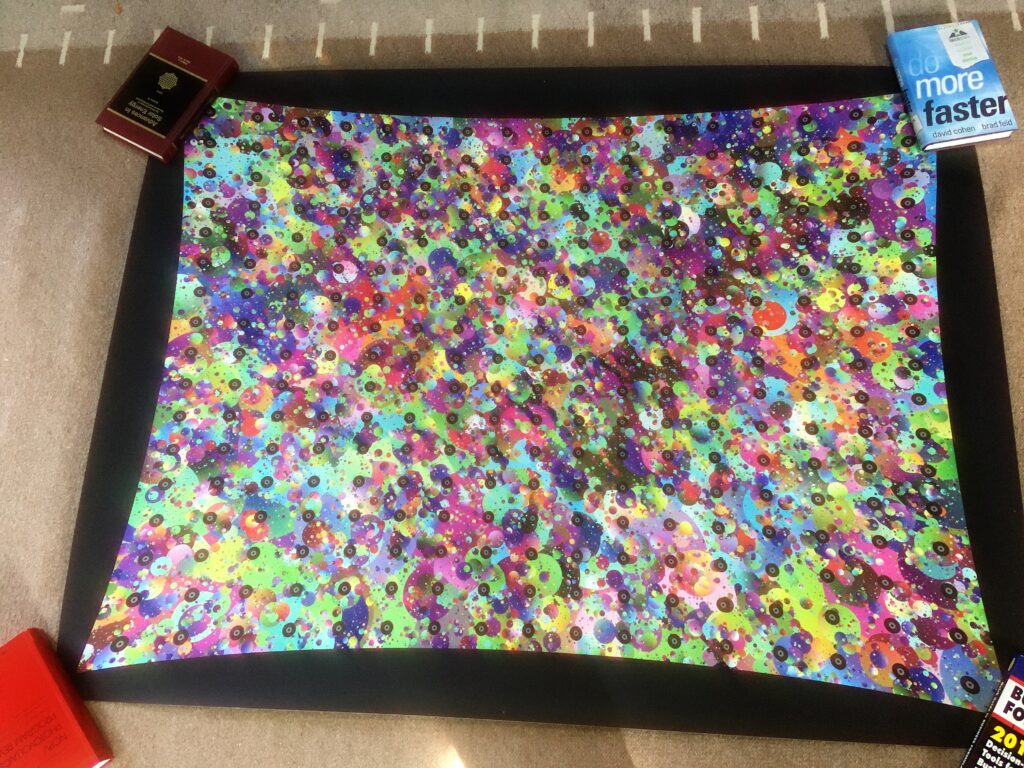 Plug-in alarm clock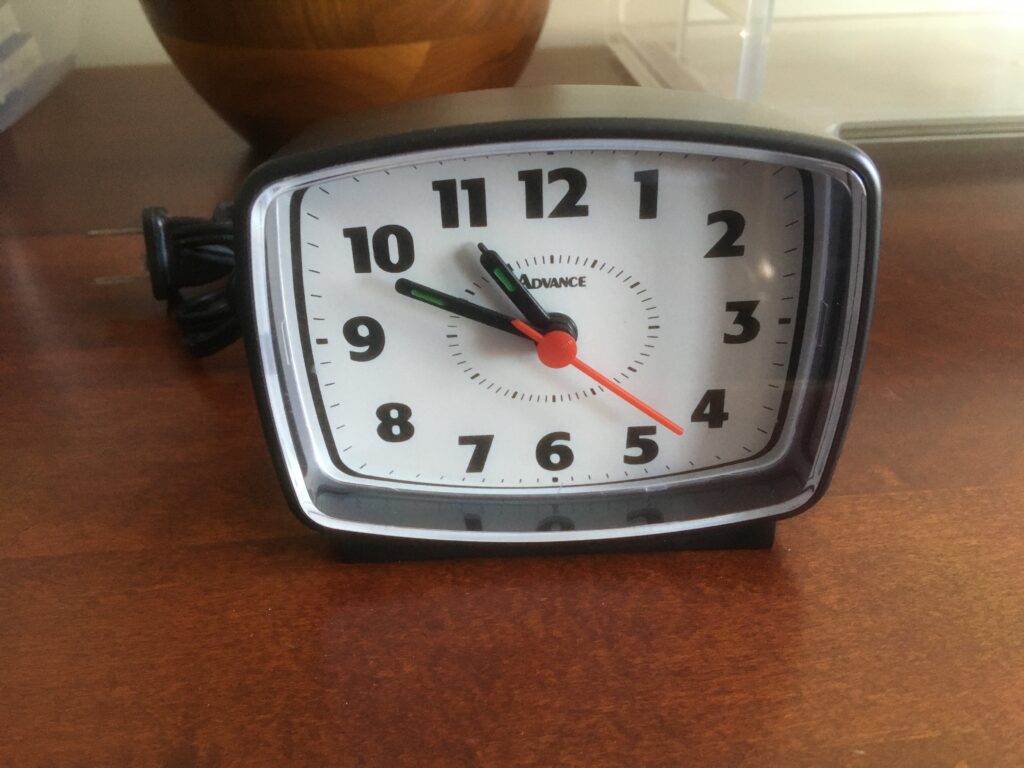 Ifixit kit for replacing iPhone 5 batteries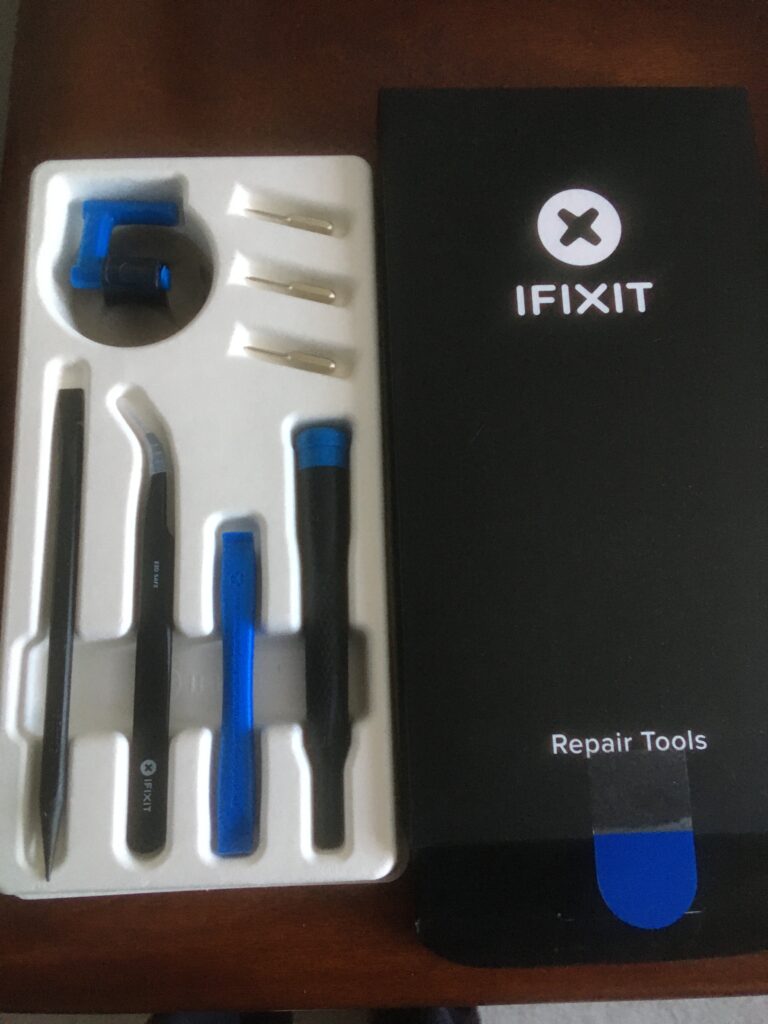 Ryobi Cordless Screwdriver/Drill