Ever wondered how shake correction can be achieved in a lens design?
The lens I'll use for this example is a compact zoom that comes stock with many Sony α mirrorless cameras.
The following image simulation, created in Zemax OpticStudio, shows how this lens is able to respond to camera movements of several millimeters.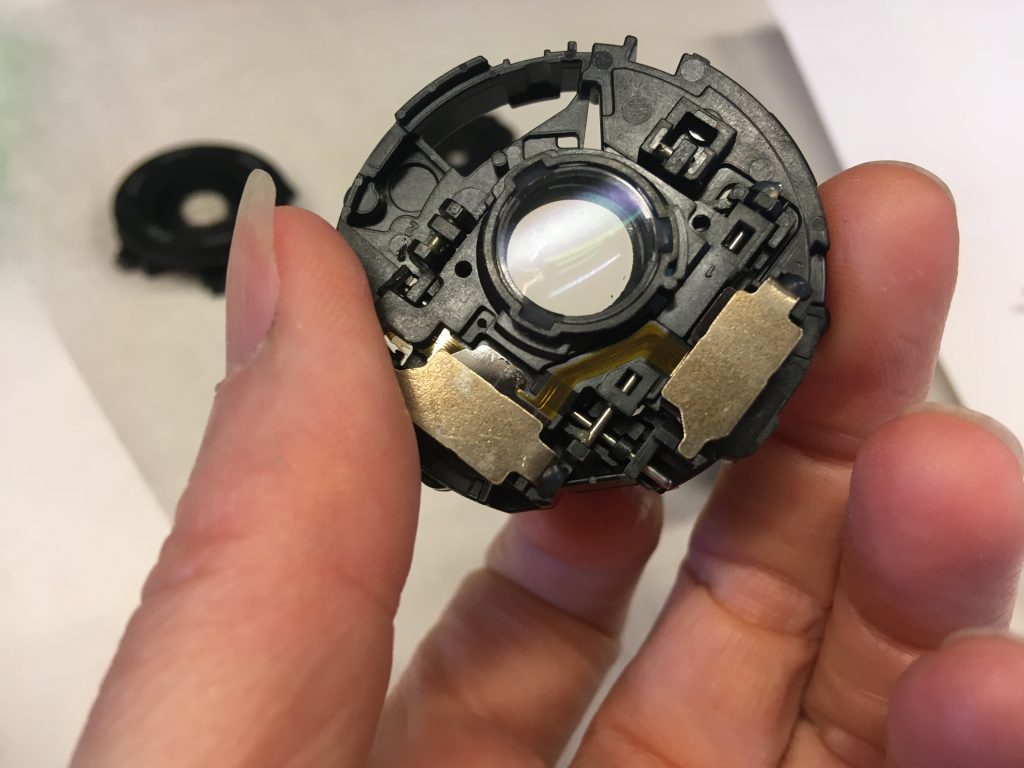 This compensation is achieved by translating a single lens element up to about a millimeter horizontally and vertically. The light weight of the lens element allows for small actuators.
To see it in action, check out the Zemax simulation below.